Download Full Tilt Poker Real Money Games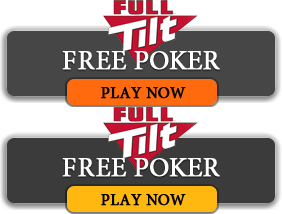 For many years now, Full Tilt Poker's award winning poker room has been at the forefront of the online poker world. Throughout this article we will be explaining how you can not only access and download the poker client, but also how to fully qualify for its sign up Bonuses.
At PokerBankroll.com we work closely in conjunction with Full Tilt to promote only the best download bonuses on the market. In doing so we are proud to present a $600 bonus for new sign ups. Registration and download is easy, simply follow this guide and enter your unique Full Tilt Poker download bonus today!
•Click here to download the free real money software!•
There is some controversy and confusion surrounding them at the minute and whether it's a legitimate site to play at. Well we can confirm that indeed Full Tilt is open for business to players outside the US. You can access their site by visiting FullTiltPoker.net.
Full Tilt Poker – Mac Version 2015
Mac users are in for a treat if they are considering playing on here. Full Tilt Poker is one of the few online poker rooms that actually offer a fully downloadable client version exclusively for Mac users. Whilst many sites accommodate Mac players by offering up a browser based version of their poker room, this can cause great frustration for players wanting to mass multi table. Whilst browser based clients work well enough, they are by no means a substitute for downloading the real thing.
Downloading the client is simply enough. Visit their site using any of the links on this page and you will be promoted to their download page (this is true for both Mac and Windows users). As the download is about to begin you will be asked to choose whether you would like to download the Mac or Windows based client. Simply click the Mac version and your Full Tilt Poker real money download will begin.
Download and Install the Software
A series of prompts will be apparent at this stage in the download process. The first being that of which language you want to select, before following up with acceptance of license terms and choosing paths for your folder name. There is no need to change any of this specific information unless you are comfortable in doing so and would rather customise your download.

1.Download

Download and install the software

2.SIGN UP

Use Full Tilt Bonus Code PBCOM to sign up

3.INSTANT ACTION

All real money games count towards Bonus
Automatic Updates
As with most modern poker clients, they providetheir users with automatic updates upon each start up of their poker room. The changes in the automatic updates can range from tiny bug fixes, to mass overhauls of the layout and structure of the client. Either way you will be able to find out more information on their website about what each update includes.
You may be promoted whether you would like to update or not, and whilst for a while you will be able to get away with the current version that you are running, eventually you will have to update at some point so the poker room client will function correctly.
Register and Create Real Money Account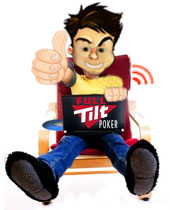 When your Full Tilt poker free download has completed you are now set to continue to the next step which is the creation of your account. As you open your client you will be promoted with a login box where you can enter your username and password. At this point we don't have a registered account so we need to click on the 'Register account' button on the log in box section.
You will be asked to choose an available username and then a secure password to go with your account. Make sure you take a little time over your username as they cannot be changed at a later date. After you have successfully done this they will require you to enter a verified email address. They will use this email address to contact you immediately so you can verify that it is indeed you signing up to the account. Make sure it's an email address that is in use and one that you can access easily.
The most important section comes next. You will be asked to enter any promotional or bonus code you may have into the specific box. Simply enter your bonus code PBCOM exclusively from PokerBankroll.com to trigger your $600 sign up bonus.
In addition to all this, Full Tilt will require you to enter personal information such as address, contact information and security questions. These are totally standard and are ultimately for your online security. Please take the time to make sure all the details are correct as this will save a lot of time and hassle down the line with your account. If you are looking for an alternative to Full Tilt check out the Poker Download page for suggestions.
Reference and Deposit Bonus
After you have registered your account and entered your deposit bonus code this merely sets up your account in preparation for the bonus. The next step you need to take is by visiting the cashier and making a real money deposit. Remember your bonus is 100% match up to $600 meaning that whatever you deposit up to the $600 will be matched in the form of a bonus.
You only have one chance to make your first deposit bonus and for it then to be triggered to your account, so make sure you deposit as much as you can afford to take advantage of this fantastic bonus. Once the bonus is triggered you get a generous 120 days to clear before the bonus becomes void.