Party Poker Review and Personal Experience 2015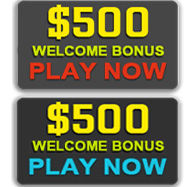 At the beginning of the poker 'boom' it was Party Poker who was at the forefront of all things good when it came to online poker. In the not so distant past it has faced many obstacles mainly in the shape of the two giants that are PokerStars and Full Tilt poker. It also had an injunction brought upon them where they had to stop serving US based players, who were at that point a massive portion of their overall player pool.
Over the past twelve months they have made an outstanding comeback and now boast one of the largest, safest and most well run online poker sites in the business.
♦Check Party Poker Anywhere, no download needed!♦
To really entice new customers through their virtual doors, Party Poker have offered up a fantastic $500 welcome bonus available for all new and registering customers using any of the links on this page. The bonus is easy to clear and is a great way to give you a bankroll boost right off the bat. Simply enter the following marketing code PokerBankroll when opening a new account and your first deposit will be matched 100% up to $500.
Party Poker Game Selection 2015
They have one of the largest arrays of poker games available anywhere on the internet. Whilst they obviously have many formats of Texas Holdem and Omaha running, they also provide some of the more specific games such as Stud, Stud 7, Razz and Badugi. It's in the array of games where many of the leading poker sites really take it up a level to that of smaller sites. Not only are the games available around the clock, but they are also readily available with around the clock traffic. No small feat in this day and age of online poker.

As far as cash game limits go, Party Poker has it covered. They range from just 1c/2c games right up to $25/$50 for the high rollers amongst you. It is also a multinational site, meaning players from around the globe are playing at any time. This is one of Party Poker's greatest assets if you ask me. The availability of games whenever suits your needs is something that is taken for granted these days.
They also include what are known as a Bad Beat jackpots. These are basically specialist tables where you pay a little extra in rake for the chance of hitting the jackpot which often runs into hundreds of thousands of dollars. To win you must have quads or better beaten at showdown and the jackpot will be paid out to players at that table accordingly. It's a long shot, but if you don't mind paying a little extra juice then the rewards could literally be life changing.
Tournaments at Party Poker are also another asset to the poker client. They run 24 hours a day and are often well supported in terms of runners, prize pool, guarantee's and game variants. You get your standard selection of the more popular games such as Holdem and Omaha, but they also run Razz and Stud tournaments catering for the mixed game specialists amongst you.
Buy ins range from micro stakes $1 entries up to thousands of dollars for some of Party Poker's major online poker tournaments. A popular venture for many is the fact that they offer fantastic satellite opportunities and packages for their players. If you win a seat say for a live tournament for example, included in your package will be the flights, accommodation, your entry and Party Poker goodies often adding up to much larger package in terms of monetary value.
Party Poker Review – Software Features
Even in the days where Party Poker took a somewhat back seat in the poker industry, they have always produced a very solid poker client in terms of its software usability, features and looks. 2015 is no different and their current client has been brought into the 21st century over the past few years to now be looked upon as a market leader.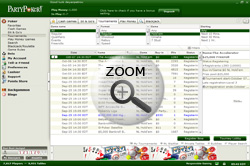 They have advanced so much that not only is their poker software available to Windows operating system users, but now Mac and Linux players can use their web based poker room to play online using just a Java based script.
Party Poker's lobby is crisp, clean and more importantly, easy to navigate. There is nothing worse than a poker site that spends too much time trying to make their client look all shiny like, and totally losing all functionality and identity. There are a series of filters that can be saved so your favourite games pop up each time you visit the site. Multi tabling is simply a dream, with being able to play up to 20 tables and choosing whether you want to stack, tile or cascade them to fit perfectly and discreetly on your computer screen.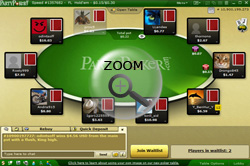 The actual tables are also a pleasure to work with on a day to day basis. They are very customisable and allow you to set them up as you please. There are even options if you want to switch back to the world famous old school table layouts. Small things such as a time bank, clear avatars and functioning note taking section may seem trivial, but after playing on the amount of poker rooms I have, you will be shocked at how many poker rooms simply get these little things completely wrong.
Party Poker Review: Conclusion

As Party Poker once again fights to become the leading online poker room, they are certainly heading in the right direction with a fast, safe, reliable and well functioning online poker room. You only need to go and see their visitor figures from the past 6 months to realise how fast their rise back to the top has been.
One of the main reasons is their poker client(more info at Party Poker download). They are a poker room that lives by simple values and they truly take care of their customers. Their support is rivalled by few and with an incredible $500 bonus to go along with a very pleasant bonus structure(not to mention the Party Poker no deposit bonus option), why everyone doesn't play their poker there is beyond me. They offer no flat rakeback deal but learn how you can get effectively more than 50% Party Poker Rakeback on our page dedicated to it. The only downside to Party is the amount of games they are currently running. For mixed specialists there is little variety, even at peak times.