Party Poker Download for PC, Mac and Linux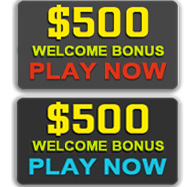 At PokerBankroll.com we realise that more and more of online poker players are diversifying into other operating systems. That's why we have compiled a complete report on how to go about downloading the Party Poker client on your PC, Mac or Linux based computer. They offer a fantastic $500 bonus which is easy to clear so be sure to enter our unique sign up deposit code pokerbankroll to qualify for this bonus.
•Click here, visit Party Poker and download the client for free!•
Party Poker Anywhere – Instant Browser Play
Whilst Party Poker unfortunately only offers their downloadable client to that of PC users, there is another option if you own either a Mac or Linux. This comes in the form of their browser based 'Anywhere' client. It basically requires no downloading whatsoever and allows those that can't download the client to still play on Party. All you need is a qualifying browser such as Internet Explorer, Mozilla FireFox or Google Chrome and you are good to go.
Party Poker Anywhere Will Work Seamlessly
If you own a Mac or Linux based computer then the only way to play is via the Party Poker Anywhere based client. Whilst this may seem like Party are neglecting their other platform users, look at it this way. There are no downloads clogging up your machine. You can access your account and play from anywhere in the world. A secure connection will keep account details safe and create a solid environment to play.
Advantages and Disadvantages of the Instant Game
As with anything there are advantages and disadvantages for PC, Mac and Linux users using the web based browser version of Party Poker. The main appeal is that no matter what operating system you are running or where you are in the world, you will be able to access your  account and have the ability to play poker. The system requirements to run are extremely low meaning you save on disk space and bandwidth cost if you are using a 3G Internet connection. Also remember how many handheld devices can access full WebPages now. This means that the Party Poker browser based client is one of the most accessible poker forms online to date.
On the downside the browser version misses some key features that are available on the downloadable client. Complex animations, poker trainer, table filters, private games, table size alterations and automatic placements are all unavailable with the online version.
Party Poker Download and Installation
1.Download

Download and install the software

2.Sign up

Use the bonus code PokerBankroll to sign up

3.Instant action

All real money games count towards Bonus
The Party Poker download free client is one of the simplest of all the poker rooms we promote at PokerBankroll.com. Simply use any of the links on this page to navigate yourself to theirr website where you will be immediately prompted with a download option. Click the 'Download Now' button and away you go. Throughout the download process you will be prompted with a few questions such as agreeing to terms and conditions and selecting file paths. Whilst there is no need to change any of this for a standard download, the more tech savvy amongst you may want to enter a different file path to the one selected.
For Mac and Linux users then your job couldn't be simpler. Simply log into the browser based client and you are away with no need to download a thing. Any updates will be handled through your Java add on meaning there is no need to check before you play to see if you have the latest software or not. Looking for more Poker Rooms to download?
Both the downloadable client and the web based option will have auto update features built in so there is no need to check for the software updates or which version you are running. If updates do need making then the installation will begin automatically and not take longer than a minute or two to make sure you are up to date.
Register with Your Unique Bonus Code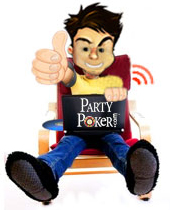 Once your download has been completed you are set to register a full account with Party Poker. It's important that you spend a little time making sure this process is completed correctly and to the best of your knowledge. Any errors made now can be difficult to change at a later date and could end up in your account being locked whilst a security check take place. This process usually takes some time, so a little effort at this point will go a long way.
Firstly you will be asked to select a username and password. Try to create a unique password and something that you will remember. The registration process will ask you to add in some security questions on your account if you forget your password.
The next step will require you to validate your email address. Having an address you can access easily and one that you regularly stay up to date with is important in case Party Poker need to contact you for whatever reason. Don't be alarmed that sometimes players are asked to send verification documents such as addressed statements and proof of identification upon sign up. This is just procedure.
Next comes one of the most important steps, your  Deposit bonus. You will be asked if you have any deposit bonus codes and it's at this point you will need to enter the code pokerbankroll. This will activate your $500 deposit bonus which will be tracked to your account.  Looking for more Poker Rooms to download?  Check our Page dedicated to Poker Download and learn more about other Clients.
Deposit
Once registration process has been completed you are then ready to make your first deposit and activate your bonus. Remember that anything you deposit up to $500 will be matched and attached to your account for you to start clearing. Also bear in mind that after your first deposit you cannot add anymore to the bonus, so try to deposit as much as you can afford to maximise your bonus.
After this has been completed you are now ready to start clearing your bonus earning money whilst you play at Party Poker.