Full Tilt Poker Review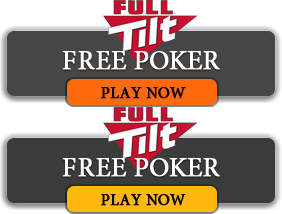 Full Tilt Poker has been one of the leading online poker rooms for a number of years now. Their software and customer support has been the spearhead to making it one of the most played and safest poker rooms to play on. This review will give an independent look at the entire poker client whilst also providing information on its bonus scheme.
When registering a new account simply enter your unique bonus code PBCOM from PokerBankroll.com to activate your free $600 sing up bonus.
•Download and test their software here!•
Full Tilt Game Variety
Full Tilt offers a massive variety of poker games to choose from. In fact, baring Poker Stars, it's got the largest array of games online. Their cash games really offer something for every poker player, no matter their bankroll level or skill set. It includes the likes of Texas Holdem, Omaha and Stud, but also has an array of smaller games such as Razz, Draw and a number of mixed games. The revelation of Rush poker has been a massive pull for Full Tilt and is a great example of how Full Tilt Poker constantly works hard to be at the forefront of the online poker world. With regards to stakes, you can play anything from 1c/2c cash games all the way up to $2000/$4000. It's the high stakes games that attracts the best players in the world and even if you are not taking part, make great viewing on the rail.
They also provide a more than comprehensive tournament section with scheduled tournaments running around the clock. Included in these are major series such as FTOPs and Mini FTOPs, again providing an array of buy in levels to accommodate every poker player. The larger buy in levels will offer up a host of satellites allowing players to get in for a discounted price, but also making them available to players with a more limited bankroll. Just a few examples of the layout of tournaments they offer come in the form of Shootouts, knockouts, cash outs and the tournaments played in the form of Rush poker. The sheer number of tournaments that run all day everyday make them accessible to players from around the globe, working from different timescales.
Whilst Full Tilt Poker offers a steady range of Sit and Go's, they are by no means as diverse as that of their cash games of MTTs. It's one of the few downsides to Full Tilt Poker, but something that can be easily addressed by the poker room, making it frustrating for those wanting to solely participate in Sit and Go's. Included in their Sit and go section are the likes of the Matrix series, and the commonly known '180 mans' offering up some form of options.
Full Tilt Poker Software
Their software is rivalled by few in the online poker world. One the best features is that there is an independent Full Tilt download for Mac users opening up the range of operating systems that can access their poker client. Unfortunately at this point there is no version for Linux users and to our knowledge, no plans afoot to open up this possible avenue.


The lobby looks really nice and offers up options for you to view it as you please. In fact there are three options allowing you to switch easily between each before choosing one which suits your needs. Each option provides a series of filters so you can quickly navigate the game of your choice. This saves a lot of time if you are regular in a certain game as you can access your tables quickly and easily.
The tables are again very pleasant on the eye. You have a host of options available for you to modify them as you wish including background changes, colour changes, avatar options, betting amounts, slider options and sound options. Personally I like to have the tables as minimal as possible and the options on the site allow me to do this as quickly and efficiently as possible. It's a totally personal feel, but after you have your Heads Up Display from Holdem Manger on there, you want as much room for stats as possible.
In terms of mass multi tabling Full Tilt ticks most boxes again. Your account will be set to 8 table's maximum by default, but if you email support you can this amount raised to up to 16. PokerStars are the only client we are aware of that allows you to open more at once, 24, but in all honesty, 16 will be more than suffice for the majority of poker players.
Full Tilt Poker – Where to start?
The games at Full Tilt Poker can provide a real mix of players. The amazing software, easy to use cashier and variety of options when it comes to Full Tilt no deposit bonus make it a haven for the 'better' poker player, but the size of the site also brings in more than their fair share of fish. It's for this reason that when you first start up you should be looking to play the lowest cash games or sit and go's possible in order to build your bankroll and improve your game. If you do this whilst utilising the free Full Tilt Academy, then you will be in good stead to becoming a better and more profitable poker player.
Conclusion
There is no doubt that Full Tilt Poker is up there with the best online poker rooms in the world. They currently have the second highest amount of traffic which cements my opening statement. There really is something for everyone at Full Tilt, whether you are a total novice playing your fist game of online poker or a high stakes guru wanting to play in some of the biggest games in the world.
The introduction of Rush poker and their Matrix sit and go's shows that the site is always trying to stay one step ahead of the game. You only need to look at the popularity of each to see how successful they have been.
Even though Full Tilt rakeback offers are more than generous the only downside to the site is the level of play can be of a pretty high standard compared to most online poker rooms. Whilst some may seem this a challenge to become the best at their level, those looking to find a table full of fish maybe a little disappointed. Nevertheless, they are a very close second to PokerStars in terms of traffic, which is never a bad thing and will mean that more often than not you can find a game to suit your needs at Full Tilt Poker.